Werfen Sie einen Blick in unsere Veranstaltungsagenda und informieren Sie sich, auf welchen Messen, Kongressen und Events wir vor Ort oder digital vertreten sind. Wir freuen uns auf den gemeinsamen Austausch mit Ihnen.
Image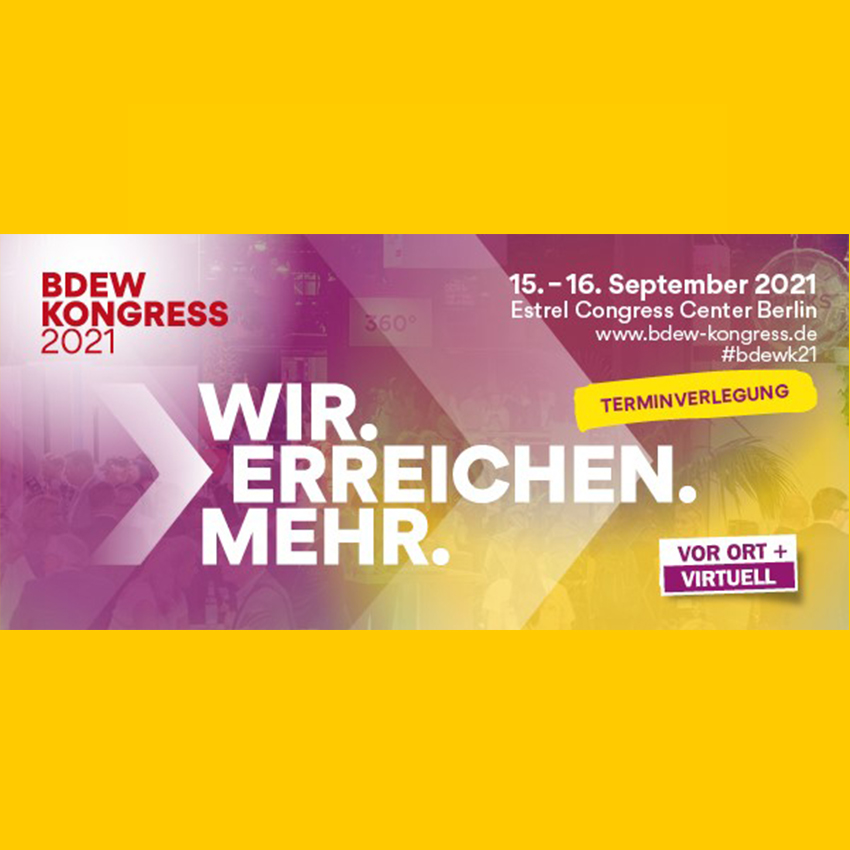 Datum: 
15. – 16. September 2021
Veranstaltungsort:
Estrel Congress Center Berlin, Stand 77
Speaker:
Ulf Heitmüller (Plenum: Spielregeln für die Energiewelt von morgen | Tag 1, 9:15 – 11:15 Uhr)
Direkt nach der Sommerpause und im Endspurt vor der Bundestageswahl öffnet der BDEW-Kongress unter dem Motto "WIR. ERREICHEN. MEHR." seine Pforten. Die wichtigste Plattform für die Energiewirtschaft lädt zum Erfahrungsaustausch und zahlreichen Themensessions ein. 
 
Ostdeutsches Energieforum
Image
Datum: 22./23.09.2021
Veranstaltungsort: Leipzig, Halle 14
Speaker: Ulf Heitmüller | Diskussionspanel Tag 1, 11.20-12.30 Uhr: Wertschöpfung für Ostdeutschland - die Chancen der Energiewende für die Ostdeutsche Wirtschaft.
Auch in diesem Jahr diskutieren namhafte Vertretende aus Politik, Energiewirtschaft, Wissenschaft und ostdeutschen Mittelstand über die erfolgreiche Umsetzung der Energiewende sowie die Klimapolitik. Ziel ist es, die Interessen Ostdeutschlands zu bündeln und diesen auf nationaler und europäischer Ebene eine Stimme zu verleihen. 
Image
Date:
08.-10.2.2022
Venue:
Messe Essen
The leading trade fair for the European energy industry has been cancelled for 2021. E-world will reopen its doors from 08. to 10.02.2022.