Image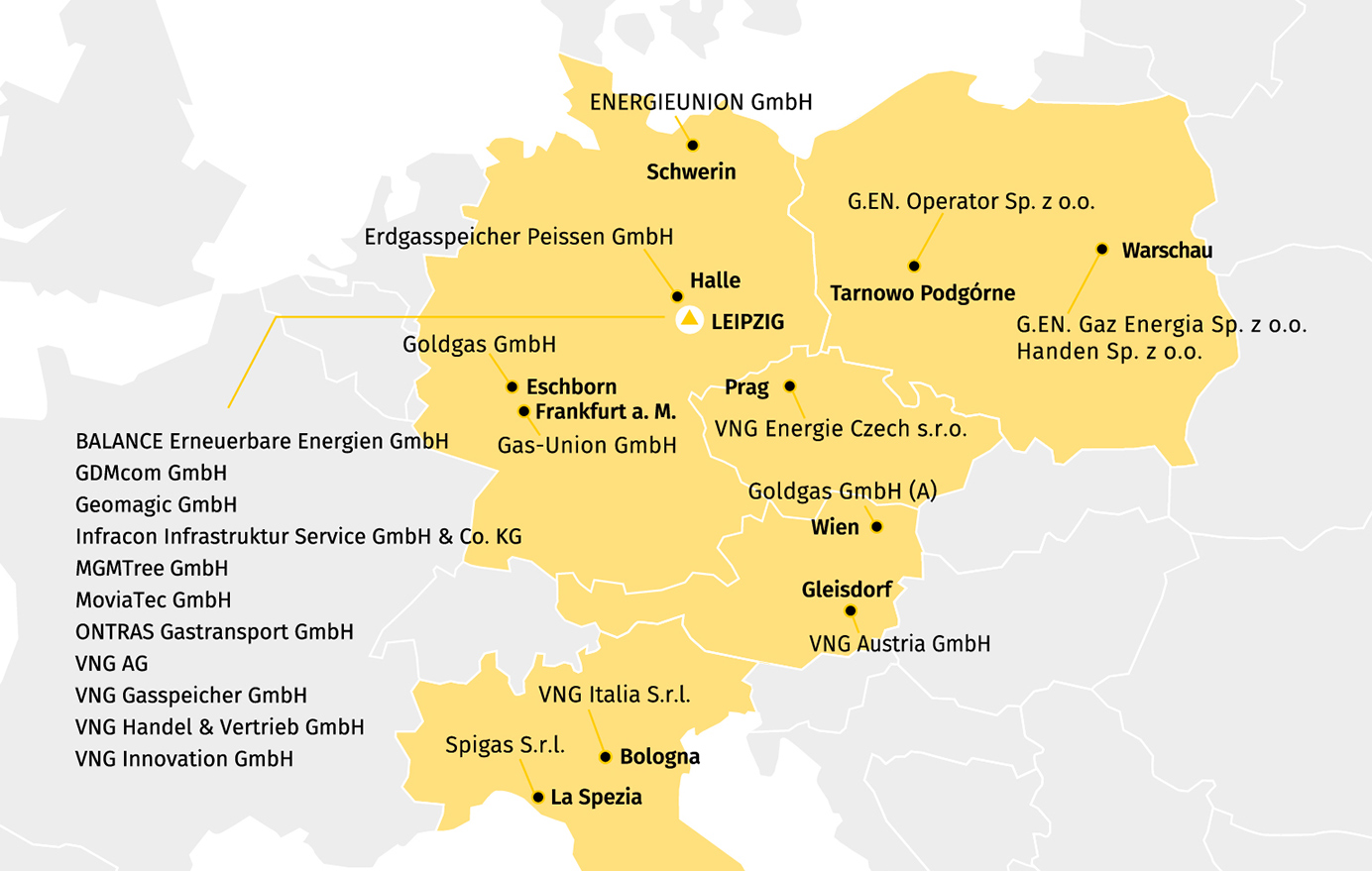 Today, our broad portfolio of services extends over the majority of the gas value chain, with our activities being bundled in the four business areas of Trading & Sales, Transport, Storage and Biogas.  
With in-depth knowledge of gas chemistry and the know-how of our employees, we take advantage of the opportunities in the energy market and thus achieve stable, sustainable growth. Based on our natural gas expertise and decades of experience, we have consistently focused on new promising technologies and business segments. In the context of the drive towards decarbonisation and digitisation, this primarily includes green gases and digital infrastructures.  
Whether it's a question of reducing CO2 by changing energy sources, storing and transporting renewable energies or the transformation to climate-neutral biogas or hydrogen thanks to innovative technologies, as a contributor to the energy transition VNG stands for a secure supply of gas and takes responsibility for the future. 
1,578
employees 
total of all fully consolidated companies
68
group companies and holdings
18
fully consolidated companies
€ 36.2
billion revenue billed (IFRS)* 
€ -205
million adjusted EBIT*
€ -337
million conolidated net profit (IFRS)