Ready for the ramp-up
Hydrogen has excellent prospects of becoming the carbon-neutral technology of the future in the energy market over the long term. At the political level, the National Hydrogen Strategy in Germany marked the start of the ramp-up; the EU Hydrogen Strategy folllowed in July 2020. These initiatives reinforce our resolve to systematically forge ahead with the trans-formation we have begun in the field of green gases, both internally and externally.
VNG consolidates H2 expertise under one roof
As VNG, we have everything we need to actively shape  the decarbonisation process with solutions from the world of molecules. As hydrogen will be an essential part of the energy future, we incorporated it into our long-term plans at an early stage – first in 2017 in the 'VNG 2030+' strategy and then again last year in more detail and with a commercial perspective in our indi-vidual business areas. In this context, our well- developed infrastructure will play a special role in the future. For example, we are preparing to transport an increasing share of carbon-neutral gases through our pipelines by increasingly adding hydrogen – ultimately until the existing grids are completely converted into a hydrogen system. Thanks to our independent subsidiary ONTRAS' high-pressure pipeline system and VNG Gasspeicher's storage facilities, we are ideally  positioned to make a key contribution to the develop-ment of a carbon-neutral hydrogen economy.
Hydrogen - the energy source of tomorrow
VNG is systematically gearing itself towards developing gas-based,  technology-agnostic solutions for the decarbonisation of the energy  system and applying them across a variety of sectors..
Image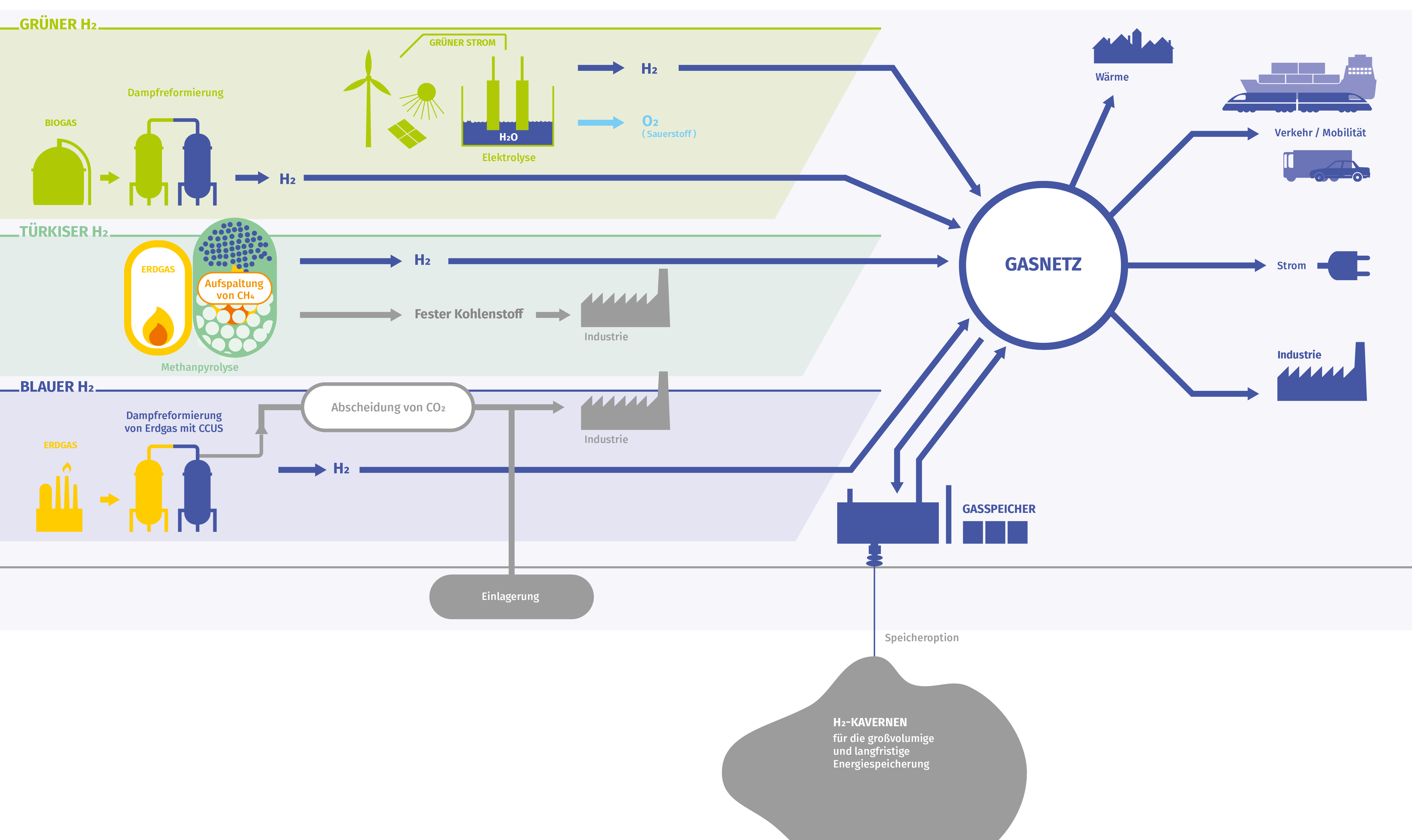 The hydrogen colour system
Various processes can be used to produce hy-drogen. Depending on the method of generation and production-related CO2 emissions, a distinc-tion is made between green, blue, turquoise and grey hydrogen.
Image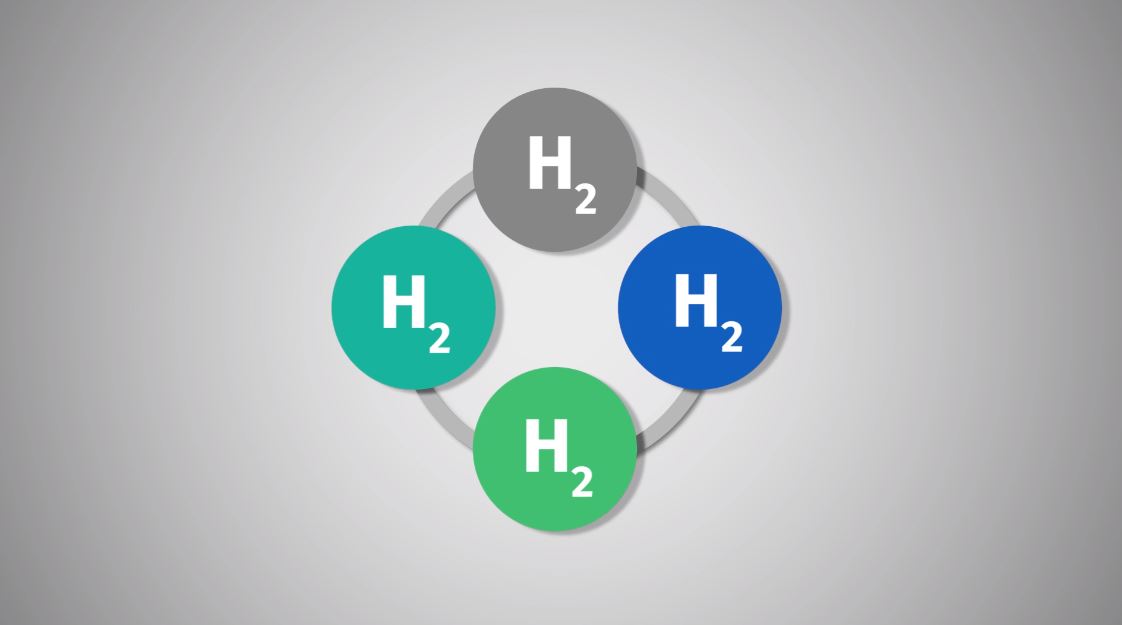 Green
Hydrogen produced in a carbon-neutral process via electrolysis using renewable elec-tricity. Alternatively, green hydrogen can also be produced from climate-friendly biogas or biomethane, for example via steam reforming (see glossary).
Blue 
Hydrogen produced from natural gas via steam reforming. The resulting CO2 is stored in suitable geological structures via the carbon capture and storage process (CCS, see glossary).
Turquoise 
Hydrogen obtained via methane cracking (i.e pyrolysis, see glossary). Instead of CO2, this process produces solid carbon, which can be stored and used in various industries.
Grey
Hydrogen obtained from fossil energy sources, emitting CO2 during the production process. A common method is steam reforming from natural gas.
Der "Energiepark Bad Lauchstädt"
Die gesamte Wertschöpfungskette von grünem Wasserstoff soll künftig im Reallabor Energiepark Bad Lauchstädt im industriellen Maßstab erprobt werden.